Service – Techniker Rechenzentrum (w/m/d) im Großraum Frankfurt am Main
Frankfurt a.M.
Work experience
IT
Technical occupations (other)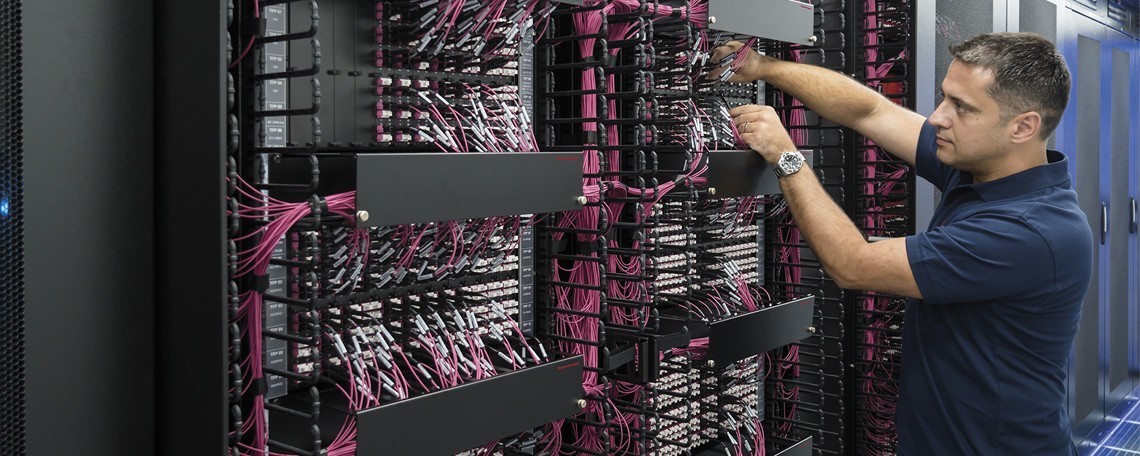 Rosenberger Optical Solutions & Infrastructure (Rosenberger OSI) is part of the international Rosenberger Group. For 30 years, we have been acknowledged throughout Europe for our innovative cabling infrastructures and connector solutions based on fiber-optic technology. In particular whenever huge volumes of data have to be transferred quickly and securely. Our creativity drives the development of technologically and economically attractive products. And above all, this is backed up by a company culture that everyone adheres to: We value one another and are committed to open communications. That is why we are successful.
Your Responsibilities
Planung, Ausführung, Prüfung und Messung, sowie Dokumentation von Patch- und Infrastrukturverkabelung in den Rechenzentren unserer Kunden
Planung und Koordination kleiner und mittlerer Projekte sowie Führung von internen und externen Fachpersonal
Fehleranalyse sowie grundlegende Fehlerbehebung bei LWL und Kupfer Datenverkabelung in Zusammenarbeit mit dem Qualitätsmanagement
Ein- und Umbauten aktiver Komponenten nach Anweisung des Kunden
Your Profile
Erfolgreich abgeschlossene technische Berufsausbildung oder 3 Jahre Erfahrung in einem ähnlichen Arbeitsgebiet
Kenntnisse im Bereich der passiven LWL und Kupfer Datenverkabelung
Erfahrungen im Bereich der Kabelinstallation und Kabelmontage
Idealerweise Kenntnisse im Umgang mit Messmitteln und Messmethoden im Bereich der passiven Datenverkabelung
Eigeninitiative, selbständige, flexible Arbeitsweise, Teamfähigkeit und Organisationsgeschick
Gute Deutsch- und Englischkenntnisse
Besitz eines gültigen Führerscheines und eines polizeilichen Führungszeugnisses ohne Einträge
Why join us?
Enjoy the benefits of a modern, agile environment and a challenging, exciting, varied range of activities.
You can also look forward to flat hierarchies and ample room for development. Work and make decisions under your own responsibility, but always as part of the team – which may also include members from outside of your specialist area. We will support you both professionally and personally and are looking forward to receiving your application.